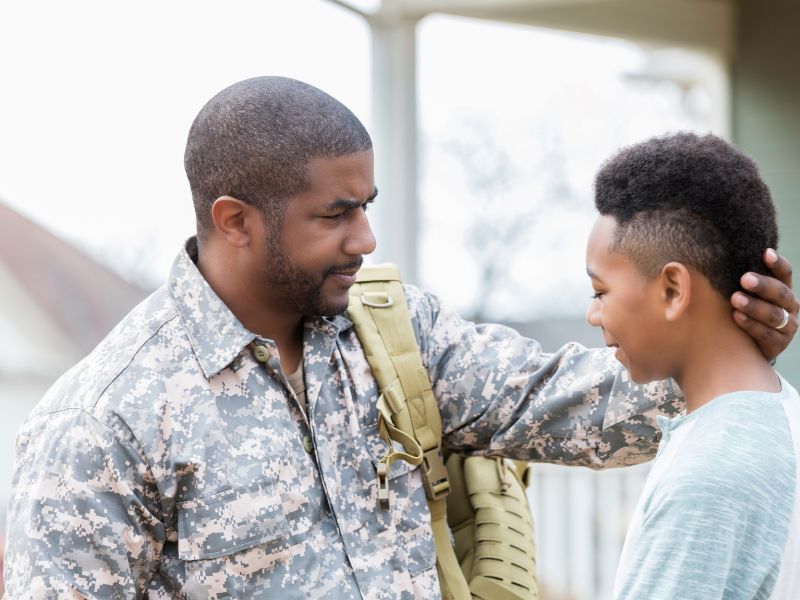 I remember when I was a young lawyer fighting the child custody case of my life for a Major in the US Army in Madison County. I was the underdog with two much older and more expensive lawyers as my opponents. My client was the far better choice for custody and as we concluded the trial the other attorneys complimented me for a job well done. I thought I had won for sure. When the Order came back and I lost I was so disappointed. The Court cited my client's lack of stability because he had a new duty station on the horizon many states away. I was gutted. Not even six months later, my client had to file an emergency child custody case because his daughter had run away, and the Court awarded him custody. In the end we prevailed, but it was not an easy battle.
Understanding Permanent Change of Station (PCS) in Child Custody Cases
Just recently I was in a child custody case and the mom was arguing that my client shouldn't have joint physical custody because he may PCS, which means permanent change of station for those who are not military. There is no way to prove it's not going to happen, because it's a very real possibility if you in the military. I have had clients who agonized over military PCS because of how it would impact their time with their children. I've seen everything from offers to take the ex-spouse with them to threats of getting out of the military to avoid it. I had one client who told me her husband was being sent to another state. During litigation, he denied the transfer, saying he had talked to them, and they were going to let him stay. We agreed to give him more time with the kids and less child support. Within a few months, he had moved. This is an issue that is going to come up. While we are preparing for a case, we submit discovery, but I can tell you after 28 years of practice, the military is not free with information.
Visitation Schedules and Travel Costs During Military Service
Knowing the issue is going to arise, what can you do?  If you are the party who may be relocated, locking in the best visitation schedule on the best terms ahead of time is crucial. For instance, you live locally and you have the standard visitation schedule. You are relocated and now your ex won't work with you and you can't follow the schedule. In the cases where this may occur, the best practice is to have the out of state visitation schedule kick in if you move. You can also factor in other things like travel costs and expenses and possible changes to the child support. If you are the non-military party it's important to take the possibility into consideration as well. If you agree on equal time and they are moved half way across the country, how is that going to impact you?  You can go back to court of course. But the better practice is to hire an experienced military divorce attorney who will consider the challenges that relocation may bring.
Is There a Way You Can Get Custody if You Are Active Duty?
Yes. The court has to look at what's in the best interest of the child. If you are clearly the parent who is best to have custody of the child then the possibility of relocation shouldn't stop you from being awarded custody. If both parents are equal, it's important to know how to strategize from both the military and non-military perspective. Don't leave these important topics out of your divorce discussion.