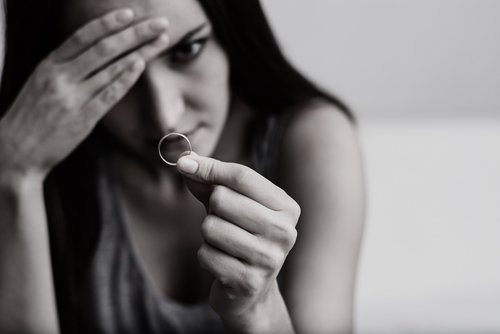 During a divorce or even before the divorce, it is important to consider how YOU are doing. Evaluating your relationship to determine if a divorce is the best option as well as finding your identity and maintaining your self through the divorce itself is essential. This month's newsletter considers these issues to help you through the divorce process and help you move forward and get through this difficult time.
Signs of Unhealthy Relationships
When a relationship gets physically abusive, it's a recognizable sign to get out. But, emotional abuse may not be so apparent. In her article, "Signs of Unhealthy Relationships," Caroline Palmy outlines emotionally abusive relationships. She walks you through the signs and emotions of what an unhealthy relationship could look like and finally how to start healing. Click here to read more.
Also, Caroline was a recent guest on "This is NOT Legal Advice…". They discussed "Maintaining Your Sense of Self". She helps clients open the door to their heart to find love again, especially after being in a toxic relationship.
If we were only giving our bodies and sexuality the attention we give to our business!
How many hours do you work or doing work related things? Within all of this busyness, there is an essential part of our beings that is being lost and left behind! In this article author Claire Macpherson walks us through what is being lost, what that loss means to us and how it affects the lives we live. Click here to read Claire's full blog.
Claire was also a guest in May on "This is Not Legal Advice…" Watch her discussion with Leigh and Allison about "Owning Your Sexuality."
For the complete June newsletter, click here and to receive future newsletters directly to your inbox submit your email address at the bottom of this page.
Contact Leigh Daniel: Huntsville Divorce Lawyer
For more information about divorce in Huntsville, AL contact the attorneys at Leigh Daniel. As an experienced divorce attorney, she can help to walk you through the steps of divorce, while keeping your best interest at heart to protect you during this difficult time.