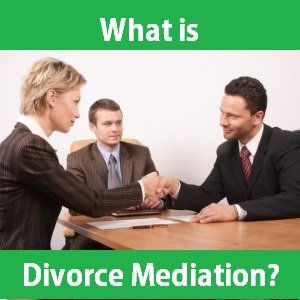 Mediation is a common form of alternative dispute resolution that allows people to privately work out legal agreements to certain contested issues. Mediation can work very well in divorce cases when both spouses are willing to compromise on disputes.
Mediation is not necessarily for all people, and you should try to have realistic expectations before entering mediation. When mediation is successful, it can help both spouses save significant time and money. It may even help them establish a new, amicable relationship as they moving forward with their separate lives.
What Happens at Family Mediation in Alabama?
Alabama Code § 6-6-20(a) defines mediation as a process in which a neutral third party assists people in reaching a settlement to a civil case. The mediator does not have the power to force the parties to accept a binding decision. This makes mediation far different from arbitration, the process in which a third party does make decisions on disputed issues.
Courts may order mediation in some cases. If so, the spouses will need to decide on a mediator and individually meet with the mediator before the actual mediation settlement negotiations begin.
Both spouses will identify the matters in dispute, and the mediator then works to help them arrive at an agreement on the issues. As the name suggests, a professional mediator will assist, but does not take sides.
Benefits of Family Mediation in Alabama
Mediation is a private matter, so anything discussed in mediation is not a matter of public record as it would be if the case goes to court. The entire process is an attempt to avoid confrontation, so people can come in with the goal of resolving their divorce issues and accomplish goals with a mediator's help.
Another benefit of mediation is that the spouses involved will have the final say in any agreement. It is also possible that mediation could allow for some more creative solutions to some problems than would be allowed in litigation.
Disadvantages of Mediation in Alabama
The main problem with mediation is that it requires that both spouses be willing to compromise. There can be a significant problem when one enters mediation unwilling to negotiate.
Even after issues have seemingly been resolved, it is not uncommon for one person to be unwilling to sign off on the agreement. This can happen for any reason, whether they changed their mind about an issue or if new concerns have appeared.
There may also be concerns about the experience of some mediators and how easily they may be inclined to take a spouse's side on certain issues when the mediator has only considered one person's point of view. When one spouse is not a willing participant in mediation, then the process can often end up being a waste of money instead of a potential cost savings.
Contact Leigh Daniel for Help with Family Law Mediation in Alabama
You should not think that entering mediation means that you do not need an attorney for your divorce. It will still be important to have a lawyer who can ensure that all of your rights are being protected in whatever agreement you may be considering.
Leigh Daniel Family Law helps clients throughout the greater Huntsville area and has assisted in scores of mediation cases. You can have us provide a complete evaluation of your case as soon as you call us or contact us online to receive a free consultation.