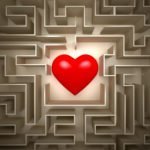 On this October 23rd, 2017, Facebook Live stream of "This is Not Legal Advice", second in the series, Leigh Daniel and her guests, Allison Reiner & Josie May, discuss how after the divorce one can learn to be open to love again.
No representation is made that the quality of legal services provided is greater than legal services provided by other lawyers.
For more information on Project Positive Change, please visit their Facebook page at https://www.facebook.com/projectpositivechange/.