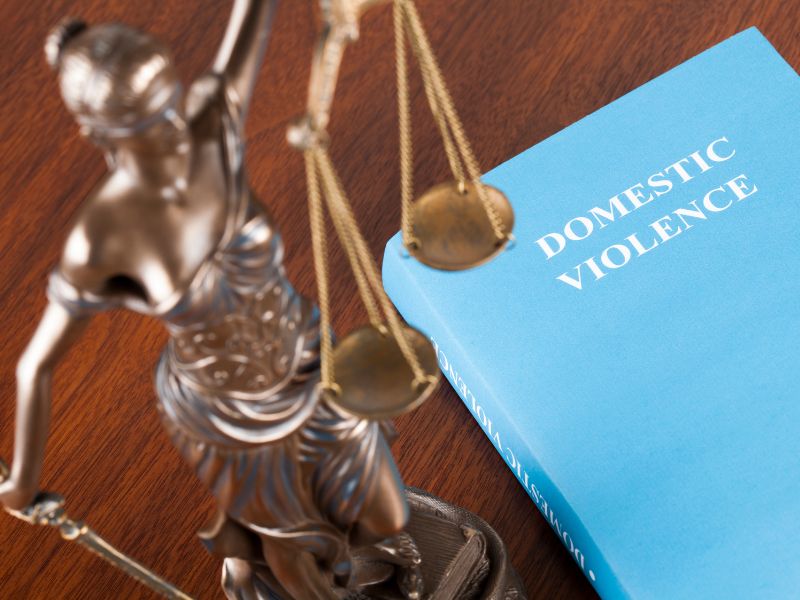 A conviction for domestic violence in the state of Alabama, comes with a presumption that the offender should not be awarded custody. Don't count on this as a blanket statement. Each case will need to be evaluated for the facts because some harassment cases can be labeled as domestic violence as well. The courts become desensitized to harassment because it happens often and many times it's a "he said/she said" kind of thing. I have had clients who have had convictions for DV3 still be awarded custody. I'm not a criminal practitioner and can't tell you the various crimes associated with Domestic Violence so don't count on this blog to inform you on criminal matters.
Examples of How Felonies Affect Child Custody
If there has been a conviction of a felony Domestic Violence, the party who committed the act will have a very difficult time overcoming the burden to win custody. It can also become an issue in custody cases if you have a former spouse who has custody and has called the police on their new partner and a domestic violence charge has come out of it. I have won custody many times for parties who have wanted to get their children out of the home where they suspect domestic violence. Many years ago I represented a man whose three children were living half the time with their mom and her new husband. Her husband attempted to choke her while they were away in Florida. He was arrested and charged with attempted murder. She later recanted but the police report and the reports from the children of what their mom told them after her assault were too damaging. She lost her periods of custody. Ultimately, the new husband became enraged one night and had a physical run in with one of the older children and the mom lost her visitation as well.
It's always been shocking to me when parents choose their abusive spouses over their children but I have seen it more times than I can count. I represented another dad who had small children who had witnessed their mother being dragged down the hall. It was not easy to get the evidence admitted into court and to prove what was happening. The mom and her new husband had another altercation in a vehicle causing an accident and she lost all custody and visitation except unsupervised. She dropped out of the kids life and we had an adoption later between the dad and his  new wife.
What else Does Domestic Violence Affect in a Family Court?
It can also affect your visitation rights if you are convicted for Domestic Violence. One of my clients had a very angry ex who had weekends with his daughter. After he was convicted for Domestic Violence we petitioned the court to remove his visits. It was not a situation she wanted her little girl to be around. On one incident, the child had run out of her Dad's house during a particular aggressive fight with his newest girlfriend and a neighbor kept her while the police were called. This is a parent's nightmare.
If you have a situation like the ones above, once the case is filed my suggestion is to subpoena the victim (if it's one of the parties) to a deposition. Victims of domestic violence often change their story as time goes on and they may reconcile with the offender and want to recant. It's best to get them on record as soon as you can. Subpoena them to bring any pictures or other documentary evidence regarding the domestic violence. Also, make sure you subpoena police reports regarding the event. It can be difficult to litigate cases like this, but your child's safety is worth it.