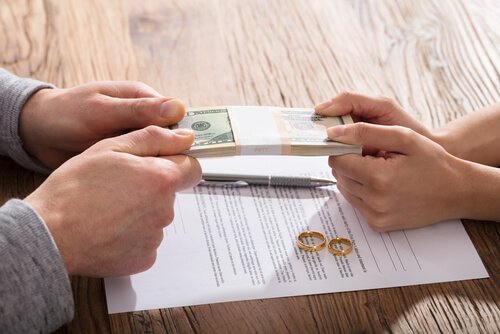 In her most recent newsletter, Leigh Daniel addresses issues regarding control and finances by noting articles by Appio Hunter, author of "The Illusion of Control," and Rachel Hansen, who wrote "Divorce and Toxic Money Blocks." Below are the recaps of these articles as well as links to them if you are interested in reading more.
The Illusion of Control
In the article, Appio addresses Emotional Intelligence (EQ) and how many articles state that EQ allows people to control emotions and the success of EQ. The author considers this statement and the idea of control and says this: "Humans have spent thousands of years trying to control the things around them — including each other — and we fail every time."
Divorce and Toxic Money Blocks
In her article, Rachel Hansen discusses how money tends to be a big motivator during a divorce – and usually the cause of some negative energy. She considers the 5 different types of money and how people are emotionally connected to that money. Here are the 5 types: Savings, Debt, Income, Income Goals, and Toxic Money. She states, "Money is energy, and emotion is energy in motion." Therefore, money plays a huge role in divorce.
Contact Leigh Daniel: Huntsville Divorce Lawyer
For more information about divorce in Huntsville, AL contact the attorneys at Leigh Daniel. As an experienced divorce attorney, she can help to walk you through the steps of divorce, while keeping your best interest at heart to protect you during this difficult time.